About The Designer
Hello, my name is Samantha. I am 31, I am an army wife , A DRILL SERGEANTS WIFE. I have survived 3 deployments and endless field training. Rick and I have been married for 13 years in August. I am a stay at home Mom of 3. Richard is 11, Christianna is 9 and Diana is 4. I am an avid photographer. I have many hobbies as well as photography. I like to read, write, make scrap Kits, posers, write tutorials, I have been creating tags since 2003. I am currently attending school for Digital Photography and Media Arts.
I love creating.. Please come back and visit often..

Labels

Social Butterfly
So Rick tells me all the time that I am a social butterfly. So I thought I might as well add these to my blogs as well..

CONTACTING ME
If you need to get ahold of me. Have a question or suggestion Please feel free to contact me babygirl_0242002@yahoo.com Armywife97@gmail.com I can also be reached Via Yahoo messenger babygirl_0242002@yahoo.com XOXO

TOU AND INFO
I dont have many Terms of Use.. I just ask that you dont rip apart my tags and tutorials. Claim them as your own. Please respect my work and the time it takes to do so. I have a Wide variety of Pay To Use and Free to Use tutorials. I will be working on Adding Tutorials Using No Scrap Kits. That is a plan and a goal I have set to start here very soon.. If you have questions. Please feel free to email me @ babygirl_0242002@yahoo.com XOXO Samantha

Wednesday, April 28, 2010
11:05 AM |
Posted by Sami
|
Edit Post
You can purchase this kit
here
Tube is the art work of Ismael Rac. You can purchase his work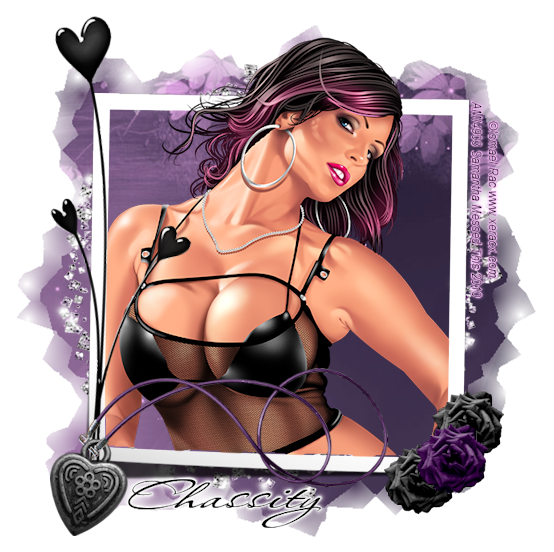 This tutorial was written on 27 April 2010 by Samantha
Any similarities to this is completely coincidental
Create New raster layer 700x700
You can resize it later if you would like.
open frame 2 copy and paste as new layer
Open your tube copy and paste as new layer
Duplicate your frame and move one above the tube layer
Grab your eraser and carefully erase the bottom that is sticking out
from the frame . Once you have that done, hightlight the duplicate frame
layer and erase the part of the frame that covers the hair.
Open paper 1 copy and paste as new layer
move below all other layer
go to Layer load/save mask and open your mask of choice
Merge Mask group

Open element 16 copy and paste as new layer
Free rotate to the left by 10
Move to the left of the frame
Open element 14 copy and paste as new later
Move to the bottom left ( see mine for exact placement)
Open frame 6 copy and paste as new layer
move above your mask group
Grab your eraser and carefully erase the parts that is
on the inside of frame 2
Open elements 35 and 36
copy and paste both as new layer
Resize element 35 down by 30 % and move to the
bottom right of your frame

Resize element 36 down by 30% and move to
the right of element 35 Duplicate element36 and
place on the other side of element 35
( see mine for exact placement )
Add your name, Copyright and save your done.
Labels:
Polkadot Scraps
,
PTU